Workshop Presentation Options- Or Starter Ideas!
"Big Red"- Living Life Under God's Umbrella
"Who do you say I am?" from Matt 16:15.
What do you KNOW that you know, that you KNOW?
This workshop touches on how our perception in our early understandings of anything religious or spiritual develops. Also what role does our perspective-or point of view play in that understanding? Those contemplative questions will lead us to desire a clearer understanding of what biblical truth is, in light of our current knowledge. What does "living life under God's umbrella" look like? This workshop is an exploratory beginning into deeper thoughts of what DO I believe and is it truth?
Umbrellas All in A Row-A Timeline of YOUR Story
For I know the plans I have for YOU, Jer. 29:11
A colorful timeline using umbrellas become the backdrop of this "work" shop. However, creating a visual timeline of people, events and circumstances that have been important in our lives using an easy to follow step by step approach is the main component of this activity. Exploring some of the positive and the challenging moments that shaped who we are today. Where is God in all of this? What are the lessons learned? Then having the opportunity to become the storyteller by sharing of a piece of your timeline within a safe small group setting of 2 or 3 for the purpose of hearing in new ways how God has been present in every facet of our lives. Each group becomes a "listening lab" as we go deeper into practicing the skill of "3 way listening".
What Kind of An Umbrella are YOU? –
Personalities Are Priceless!
I am fearfully and wonderfully made… Psalms 139:14
Working on a group or table "project" that allows all personalities to learn and "shine" makes for a very fun and interactive learning experience. Then thoughtfully exploring your personality characteristics can lend itself to some new understandings about who you are created to be and a deeper insight to others in your life!
You are enough!
Umbrella Etiquette – "Walking With Others"
For we are God's workmanship created in Christ Jesus to do good works, which God has prepared in advance for us to do. Eph. 2:10
It's not always easy to walk with others under an umbrella. There are some helpful hints to keep us moving forward. We each have gone through unique life challenges and triumphs that God desires us to use as we "journey" with others whom are placed in our paths. Experiences don't make us "experts" but allows us room to empathize, listen, support and extend grace to others. Who should you invite "under your umbrella"? You are "qualified" to walk with others!
**Each presentation is a unique blend of faith based interactive teaching and activities that can be tailored to a variety of age, and types of groups, such as Women's, Youth, Family and oh, so much more!
If you have other needs for your group just let me know and we'll see how God wants to use "umbrellas" to "speak" into your event I've found Him to be VERY creative!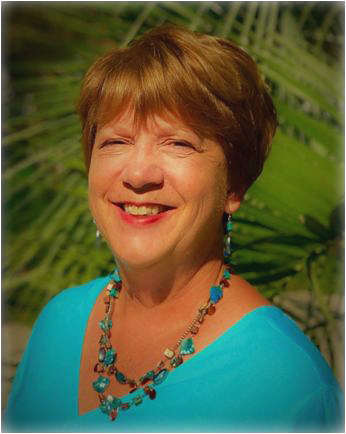 How can an umbrella make a difference in your life and in the lives of others?
It began with a testimony….a young woman shared her experience when she completed an international internship volunteering at a home for women with aids in Africa and was OVERWHELMED by the needs she saw. There was so much need everywhere, where was she to begin? A simple gesture to invite a few ladies under her umbrella during a rainy morning is the inspiration for "Armed with Umbrellas".
Becky Ransome is residing in Pawleys Island, South Carolina with her best friend and now "retired" husband Chris. She was born in Stratford, Wisconsin, and raised on the family dairy farm with 4 sisters and 1 brother. They are blessed with two grown children, a son in- law, one grandson and soon to be added daughter in-law.
They have lived 9 of the past 18 years in Japan due to her husbands' various assignments with his career. From this multicultural adventure have come many insightful, practical and humorous experiences that she has woven into a powerful presentation sure to encourage, enhance and energize your daily living. Becky is an animated and passionate speaker whose love for the Lord, her family and others strongly motivates her to purposely seek to empower others. Along with speaking internationally, she has been privileged to present "Armed with Umbrellas" in several different formats and audiences.
Becky is also semi retired Licensed Massage Therapist. In her "spare" time sharing adventures with her husband, walking on the nearby beaches, playing"chase-the-toy"with their labradoodle Allie, along with an occasional sudoku challenge fill up her days!